Hand Labor
- Gate Design and Installation
- Sensitive Vegetation and Debris Removal
We use hand labor for smaller jobs or the installation of gates. If there is sensitive vegetation in the area our crew will go in and remove what is necessary without damaging the property. We will also remove any debris that is in the area. For example, we will use this method to cut out a small walking trail to a food plot for hunters to have access to if our machines cannot get to it.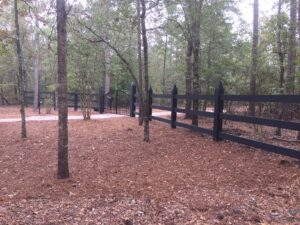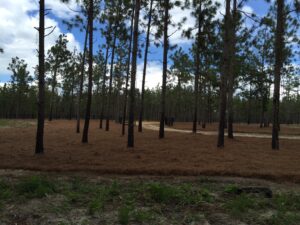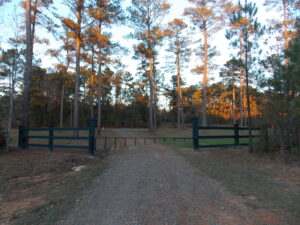 Pond Construction
- Dike Maintenance and Repair
- Mowing Banks
We can excavate an area to ensure the pond length and depth are met to your specifications. Along with the installation of ponds we provide dike maintenance and repair as well. With the specific machines we have, we are able to mow the banks.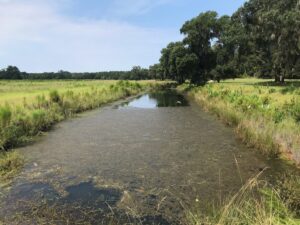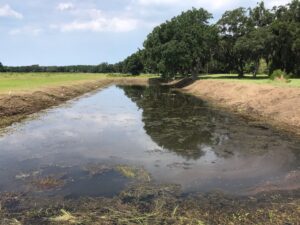 Road Maintenance
- Culvert Replacement
- Ditch Clean-Out and Maintenance
- New Road Construction
- Road Grading
We provide many services for road maintenance. The first is culvert replacement. Most roads will need this as we are repairing them. We clean out and provide maintenance on ditches. Along with the maintenance, we also build new roads. This process is state of the art and provides exactly what our clients intend to have.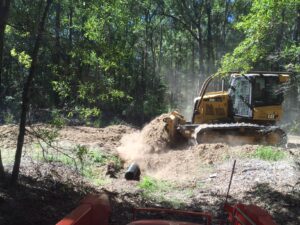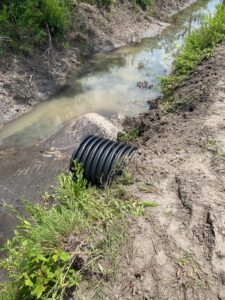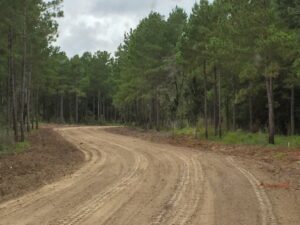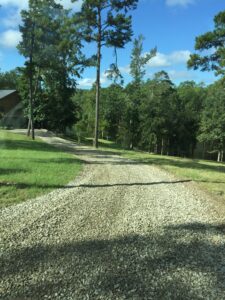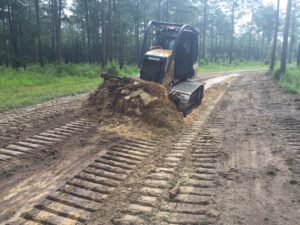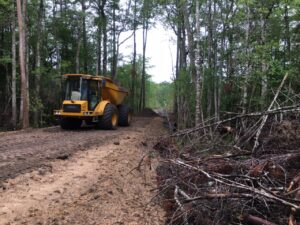 Understory Management
- Mulching
- Prescribed Burning
There is nothing too big or too small for our machines to handle when it comes to mulching. We mulch the smaller underbrush to open areas along with full grown trees to level out spaces. We also provide prescribed burns to eliminate the underbrush and make the area not only look better, but safer as well.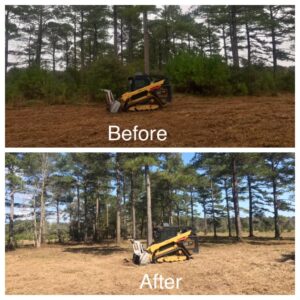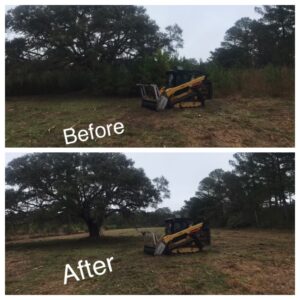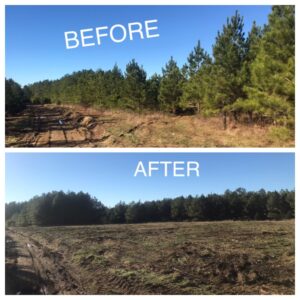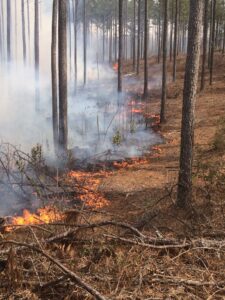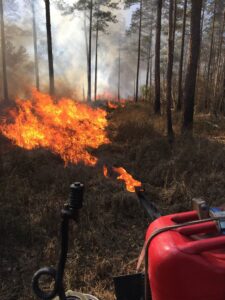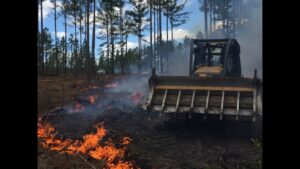 Vegetation Management
Fire Break Clearing
Herbicide Application
Mowing
UAV Drone Herbicide Application
Utility Right-of- Way Maintenance
Our installation of fire breaks helps ensure the safety of the environment along with everyone in the surrounding area. Our certified applicators provide herbicide applications to eliminate weeds along the area. Herbicide application with the drones provides cost efficiency, the ability to spray in difficult conditions, and a lower carbon footprint versus other methods since the drones are battery operated.  Mowing the area is also a service we provide.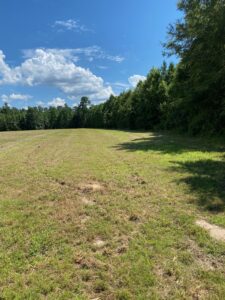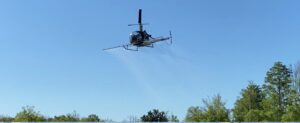 Wildlife & Dove Field Planting
- Fertilization
- Food Plot Construction
- Soil Testing
We fertilize the area for fields to help ensure the crop growth. We will provide food plot construction to help draw in the animals in the surrounding area. If you are interested in the soil type or what is in your soil, we provide soil testing. With the dove fields, we also construct power lines for the dove to land on as well.